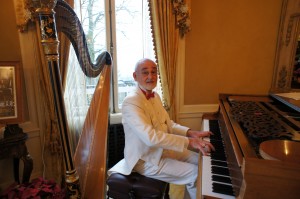 I will be performing at the piano in the music room of the Pittock Mansion (pictured) in the West Hills of Portland, Oregon during the upcoming Christmas season at the following dates and times:
2:00 to 4:00 PM on Friday, December 18, 2015,

2:00 to 4:00 PM on Saturday, December 19, 2015,

2:00 to 4:00 PM on Tuesday, December 22, 2015.
I will be offering a collection of Christmas music as well as some light classical pieces and my own compositions. My book and albums will also be available for purchase if you are interested.
Please note that there is a fee to tour the mansion.